If you are seeking to start your own dropshipping company for an online business of yours or checking who could be the best dropshippers in the world, then you have come to the right place, for we are going to discuss that here in this article.
Dropshipping has proved to be one of the lucrative business opportunities that are trending nowadays and for good reasons, too. One of the clear reasons is the fact that you don't need to handle shipping of the orders, store inventory or worry about running out of it. All that you need to do is to find a dropshipping supplier you could depend on, implement a dropshipping management software to automate the whole process, and you are good to go.
Some of the reasons dropshipping is attractive are the fact that it's easy, carries low-risk of investment, and may profitable in a relatively short time. Yet, this doesn't mean that dropshipping is risk-free, for it has some challenges.
Two of the biggest challenges is to find a supplier or a dropshipper that is reliable, that's beside the software management which enables you to integrate with such dropshipper in order to have the order management mechanism in place.
The process shall work as follows: You get to attract as many orders as possible, then you transfer them to the supplier, the supplier will then process and ship the order for you. That's why finding a dependable supplier that doesn't run out of stock or make shipping errors is crucial to your business.
In this article post, we will be listing some of the dropshippers to resort to so that you can establish your dropshipping business along with the reasons for why you could choose this specific dropshipper. Here is a list of the top ten dropshippers: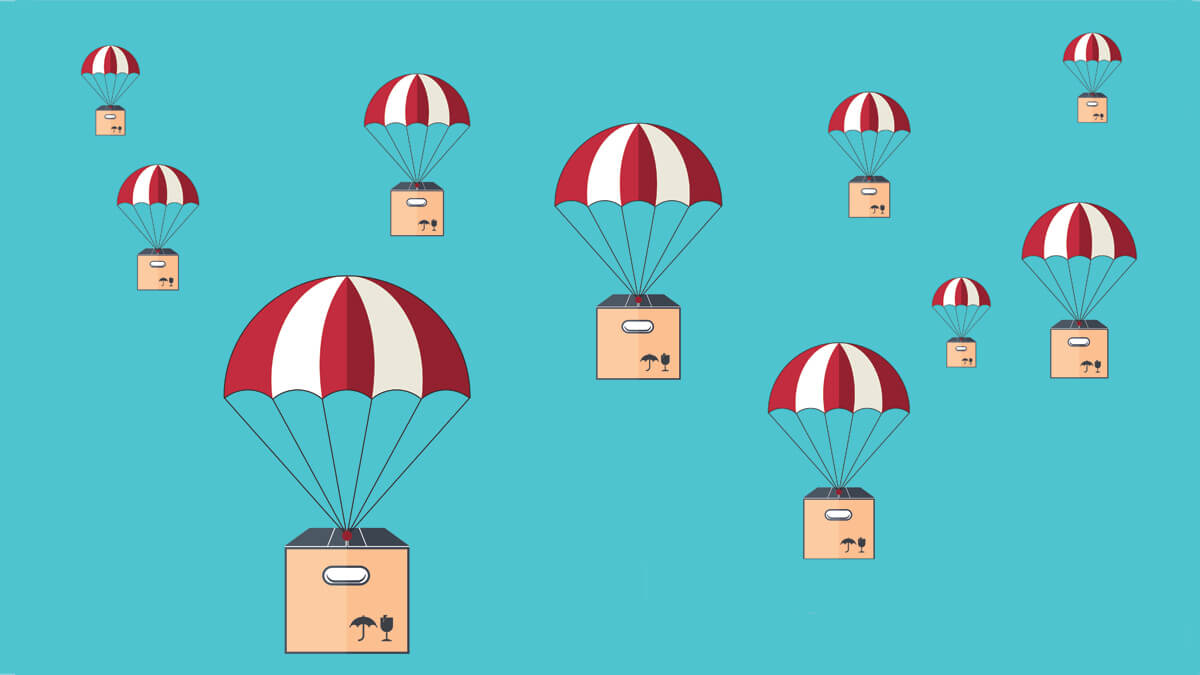 Best Dropshipping Companies:
Oberlo is recognized as one of the top dropshipping suppliers that are great in making the dropshipping easy and efficient.
After a successful login, you will find a long list of tutorials that will help you get started with the basics of your business. Oberlo has more than 50 dropshipping companies to pick from them depending on the type of product that you will choose.
Most of the companies are located in China, but you could find some local dropshippers as well.
Why use Oberlo?
Has a wide range of suppliers and a large variety of products to sell
Set the prices immediately. You could sell at a 2x or 3x the cost price
Automatic fulfillment of the order with tracking number being in sync
A reasonable pricing for the pro plan that allows unlimited orders
One of the disadvantages is that some Chinese suppliers might take a relatively long time to deliver your order.
Pricing:
Oberlo gives a basic started plan that costs you nothing, but it excludes the monitoring and tracking part. The Basic plan costs $29.90 per month and the Pro will cost you $79.90 per month.
Doba is one of the most popular dropshipping suppliers out there, with more than 2 million products available with more than 100 suppliers.
Doba is one of the preferred choices in dropshipping for those who are starting out in dropshipping business. All you need to do is to sign up and start choosing the products you are going to sell. So what happens when you start receiving an order? The Doba system will register that order and forwards it to the supplier, then the order is processed and shipped to the customer who made the order.
Why use Doba?
A large product catalog coming from a wide range of suppliers
The management software comes with a lot of features which allow search and catalog management
Ability to bulk export to storefront
You could sort relative to the price, order status, which allows for a quick search experience
Notifications for the inventory status
Constant updates about supplier's discounts and trending products
Ability to export data from Amazon and eBay
Enterprise plan includes a dedicated customer success manager
Pricing:
There different tiers of prices depending on your business size and the features that you would want to subscribe to.
Sale hoo is a dropshipping company that is based in New Zealand. One unique aspect of Sale hoo is that it has one plan only for pricing. So, you will still pay the same price no matter what features you are going to need.
Sale hoo provides access to 8000+ suppliers and 1.6+ million products which are verified by Sale hoo team that helps maintain the highest quality of products.
Why use Sale Hoo?
Getting access to more than 8000 suppliers and 1.6 million products
Good quality control maintaining sourcing from very good suppliers
Getting to source branded retail products at wholesale price
The section that has comprehensive resources
Getting access to member forum and research lab when you sign up(Research lab helps with products that make maximum profit)
Pricing:
Sale hoo has a single price plan for $67
What differs Wholesale 2B from other dropshippers is the integration provided with leading online marketplaces.
Products could be imported to Amazon, eBay, bigcommerce, woo-commerce and other channels without much effort. The integration allows for the syncing between your Wholesale 2B account and the storefront that you choose. Besides, you get a good amount of control on the inventory tracking and order automation.
Why use Wholesale 2B?
Multi-channel order fulfillment for effective dropshipping
Can integrate with multiple storefronts like Amazon, eBay, Shopify, etc.
5+ million products available to choose from
Pricing is variable depending on the number of channels
A large number of products on display
A large number of products on display
One thing to pay attention to though is the fact that Wholesale 2B takes time to solve problems that you have as a seller, the thing that could be frustrating.
Pricing:
The prices depends on the channels that you select, as they vary from $24.99 to $39.99/month, while you could choose a yearly plan for $67/year, too.
Conclusion:
This concludes the first part of the article, where we have discussed the definition of dropshipping and its benefits along with the top 10 dropshippers that could help get your dropshipping business up and running. In part 2, we are going to continue checking the second part of best dropshippers and their associated benefits.