Often we talk about the value and importance of email marketing, it is ultimately the king of the kingdom of marketing, and the return on investment is 3500% worth 35$ per 1$ spent. e-mail can help to direct and guide potential customers to the sales funnel and encourage existing customers to continue dealing with your brand for a longer time.
But email marketing is not the only way of marketers to attract followers in the world of digital technology. Where content marketing, pay-per-click (PPC) advertising, and social media are marketed to achieve their goals.
These charts become more powerful when used together, so we will discuss how you can integrate marketing efforts through e-mail with marketing strategies through social media. They complement each other to advance marketing to the next stage.
Why the best brands have a holistic vision
Many of the most successful brands are able to integrate all their marketing branches with each other to offer customers a unique experience. These trademarks are superior to the overall vision of digital marketing, and they think e-mail and social media are more effective when used together.
When a company complies with a holistic approach, the customer will realize that he or she is getting an appropriate experience whether he or she has interacted with your brand on Twitter, continued with your technical support, or visited one of the company's branches.
However, there are many brands that do not provide this experience, and this may negatively affect marketing efforts, as the links stop between different aspects, and it is difficult to mix new initiatives when marketing teams are isolated. The launch and promotion of campaigns are more complex, and members of the team feel to be limited in what they can do, they get frustrated and disappointed.
If your brand is having difficulty delivering a digital experience in this way, so you should consider carefully integrating marketing through e-mail with the efforts of social networking sites.
Evaluate your position with your team
In the beginning, before you promote your mailing list on social networks, you should evaluate your situation.
If you have a separate social media team, start meeting them. And ask them the following questions
How do we currently present a process of integrating email marketing with social media?
What are the aims of social networks that may help you reach them by e-mail?
Do you have any idea how we can use social media to accomplish our marketing goals by e-mail?
What succeeds in social media and does not appear effectively on e-mail?
What is an advantage over e-mail that does not seem to be effective on social media?
The appearance answers to these questions may help both teams work with each other to prepare a map of progress.
Make calendars synced
You may have an e-mail marketing calendar, but are communicating effectively with the social media team? Does your brand social media team use a calendar that you can not access?
The subject ends every now and then with the two teams doing the same thing twice because they simply do not feel what the other team is doing. For example, your social media team may have a comprehensive holiday calendar that can help with its email efforts. Or you may have a holiday calendar that may benefit the social media team.
Integrated calendars can help to ensure that all your e-marketing members work in one style, and have an idea of ​​when and how promotional campaigns will begin and end. also, calendars make working promote initiatives together easier and can help you schedule without conflict or overlap.
Formatting may be easier when using a calendar tool, and your favorite marketing calendar options include:
Show social networking pages in emails
You can begin to discover other ways to help and support the e-mail marketing team and the social media team once the two teams become one style.
Email marketing can help you increase your Participation with social media by telling subscribers that your brand is active on social networks.
Fruit of the Loom helps Subscribers interact with the brand by more fun and effective with the following email
Fruit of the Loom shows you the benefits of keeping track social accounts and what you'll earn from the two main channels you use. also has a competition to win a product of your choice when you follow the product on Facebook.
This strategy not only gives growth to increased interaction on social networks but also benefits subscribers, that helps keep them more closely associated with your brand. Focusing on promoting one social channel (instead of 3 channels or more), the task will make it easier for followers to decide what to do (follow a company page on Facebook as an example)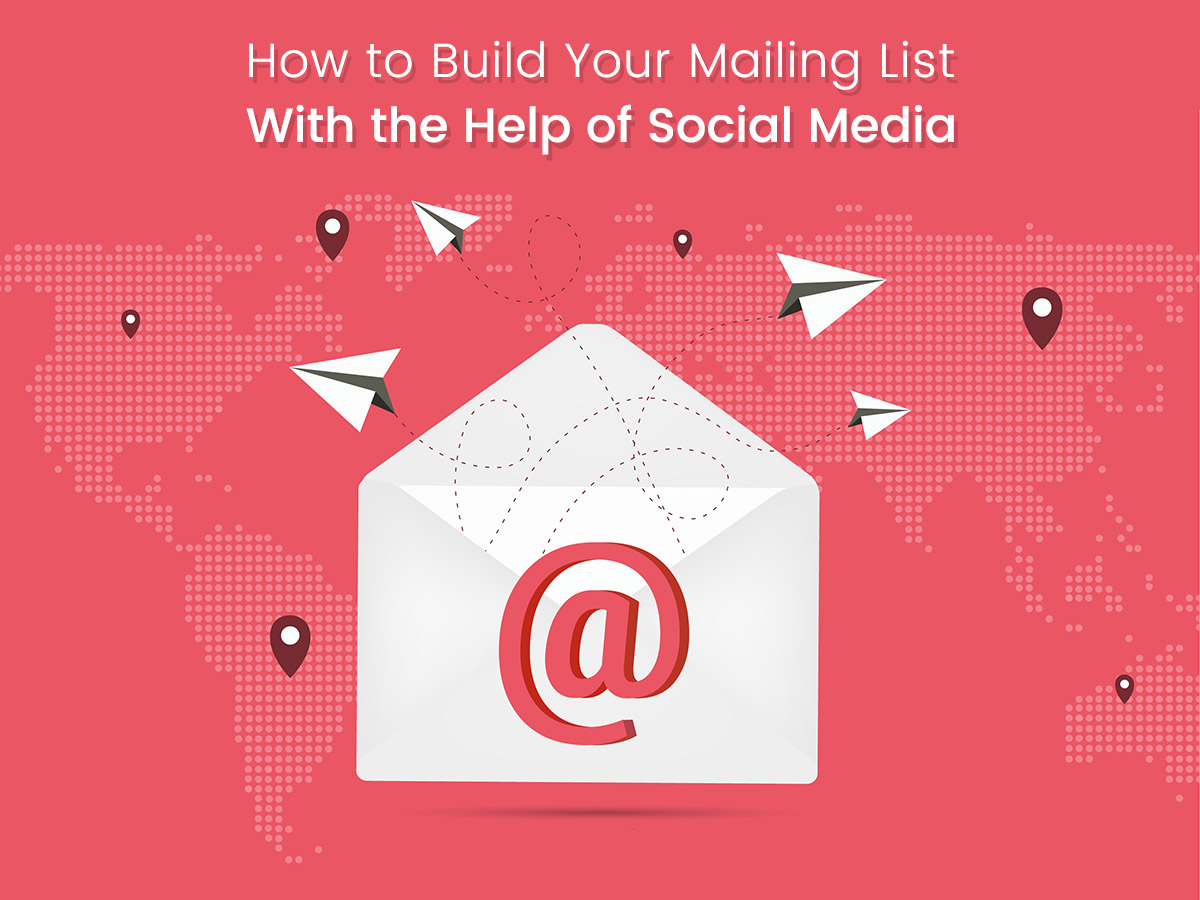 Promote your mailing list on social media
You can promote your company's social media accounts via e-mail, and you can also Stimulate and encourage your social network followers to register on your mailing list.
Using Twitter cards is one of the best ways to do this. It allows subscribers to register on your mailing list without having to leave Twitter.
Here's an example of using Moz for these cards:
Barista Bar uses the same strategy to encourage followers to register for a coffee club, which needs an email address.
As with Twitter, you can use your Facebook page to promote your mailing list as well.
To do this, add a form or registration form to your Facebook page. SXSW uses this strategy on their Facebook page to urge their fans on Facebook to register on the mailing list.
You can also remind social media followers of the wonderful things that subscribers receive in your mailing list, and motivate them to join you. For example, Birchbox page promotes the benefits of registering and joining their mailing list in many of their publications on Facebook. from here, They participate in the mailing list and receive exclusive offers.
Raise lists of Subscribers on social media
Raising your subscriber's lists on Facebook, LinkedIn, Twitter and other social media is one of the best ways to integrate marketing strategies through social media and email.
You can use these subscriber lists to track subscribers on social media and launch social media campaigns targeted to those who are already interested in your brand or to create a customer list.
The Custom Audience Feature on Facebook is exceptionally great and used as a tool to grow success using paid access.
Raising subscriber lists helps you better understand your subscribers in a better way (you'll know the accounts related to each address in your list). Plus it helps you listen to them better. What do they discuss? What interests them or concerns them? What do they share? Knowing more about your subscribers may help you create e-mail messages in addition to better publications on social media.
Redirecting ads on Facebook and Twitter to target subscribers of your mailing list
You have to think carefully about where your financial resources are spent because the ads are expensive. The re-targeting of people who are already interested in what you offer improves visitors conversion rates to customers and also prevents the possibility of sending irrelevant ads.
You can add a tracking code at your website to launch a retargeting campaign so that you can reach your mailing list subscribers only. You need to send an email to your subscriber's mailing list, which contains a link that directs them to a page on your site. You can then direct ads to people who have just clicked on that page.
Build your online store with ExpandCart to enjoy marketing consultation, 24/7 customer support, and a full marketplace of apps & services tailored to every eCommerce business.

No credit card required and no hidden fees.