No success without Knowledge. It is a great fact that no one can achieve great success without having great knowledge, which is considered to be an important soldier in this competitive market.
All marketers, advertisers, retailers, affiliates, online stores owners, and all people who are interested in E-commerce, retail, and affiliate marketing; should be aware of this great fact.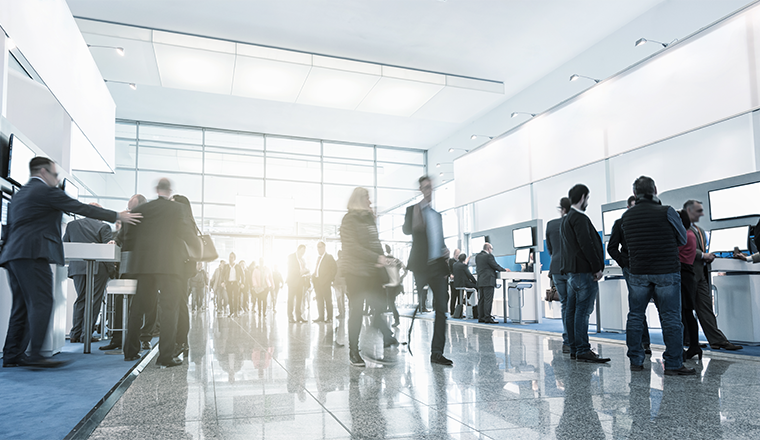 Hence, in this article, you will discover an effective way that can help you gain your own knowledge, which enables you to enhance your business, face your challenges, and reach your business goals.
We will showcase one of the most effective and informative events that mainly focus on affiliate marketing, e-commerce, retail, Innovations, Omnichannel, and all digital marketing fields. This event is Affiliate Summit East New York 2019.
Affiliate Summit East New York 2019 is organized by Affiliate Summit Corporation, which has a great history in producing and organizing big events, conferences, summits that focus on important and different fields in the digital marketing industry. This event is also considered one of its great series of events that are held in different countries in all world.
On this front, it should also be pointed that Affiliate Summit Corporation is considered to be one of the largest events' organizers in the world, as it is introducing a smart series of Digital Marketing, e-Commerce, Retail, Social Media, conversions, and affiliate marketing events, conferences, webinars, and summits around the world, especially across Europe.
Affiliate Summit East New York 2019 is a three-day event that will be placed from August 11, 2019, to August 13, 2019, at New York Marriott Marquis, New York, The USA.
Affiliate Summit East New York 2019 Main Topics:
Affiliate Marketing
Influencer marketing
Digital Marketing
Social Media
Innovations
Commerce
Voice Search
Social commerce
E-Commerce Trends 2019
Amazon Advertising
Distributed commerce
The Omnichannel Expectation
Customer engagement
Brand meets performance marketing
Machine Learning strategy
Data Science
AI
Product strategy
Marketing Data
Search Bots
conversion optimization
B2B Marketing
E-commerce
Retail
Search Engine Optimization (SEO)
Search Engine Marketing (SEM)
Marketing Strategies
Affiliate Summit East New York 2019 Main Speakers:
ROBERT GLAZER – Founder and CEO At Acceleration Partners.
PETER FIGUEREDO – Partner At House of Kaizen.
DANIEL DAVIDOW – Head of Performance Marketing  At Gusto.
TODD CRAWFORD – VP Strategic Initiatives At Impact.
MATT CONLIN Co-Founder, President At Fluent.
JEANNINE CROOKS – Partner Acquisition & Development Manager At Awin US.
ROBIN DANIELSEN – Co-Founder At The Monetization Group.
DAN COHEN – Group Commercial Director At Savings United GmbH.
DEBBIE BOOKSTABER – President At ElementAssociates.com.
MELISSA BLAU – Director At iGaming Capital.
Affiliate Summit East New York 2019 Main Workshops: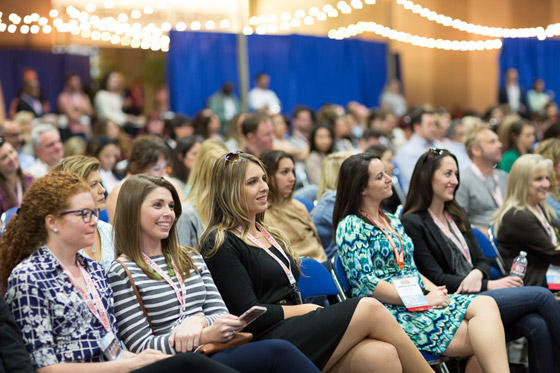 Building Marketing Partnerships That Work.
How, What & Why – The Top 10 Affiliate Marketing Essentials.
How To Drive 25X Return On Investment By Using SMS and Performance Facebook Messenger Marketing.
Advertiser's Crash Course In Affiliate Program Management.
3 Techniques and 3 Benefits For Building Stronger Relationships Through Video Marketing.
How to promote your own application by promoting … of your competitors.
Legal Lessons From The Trenches: Affiliate Marketing Risks & Pitfalls.
Understanding the five future trends that will shape the future of your affiliate/partner program.
How To Win At Affiliate And Influence Readers.
What a Brand Needs To Know When Working With Influencers.
Brand Successes and Challenges in the Affiliate Channel.
How to 10X off Push and build your Reciprocal Growth Loop.
Why You Should Make Family Influencers Part of your Marketing Plans.
Unicorn Growth Strategies Of Slack, Zendesk & Salesforce.
7 Essentials Rules For Influencer Marketing.
Building a Partner Program with Networks.
5 benefits to increasing the breadth of your partnership program.
10 Ways to Network, Increase Sales Conversations and Generate 80% More Leads Using LinkedIn.
Winning SEO Tactics for Product Affiliates.
Latest insights from the PMA's US Industry Survey.
Building and scaling a high-performance affiliate program in B2B.
Learn how you can tap into those 93% who use Pinterest to plan their purchases.
How Purple-Haired Influencers Can Help Your Business.
3 Benefits From Moving To Rev-Share Programs To Customer-centric strategies.
How to Grow An International Shopper Audience And Better Convert Your Existing International Traffic.
How To Evaluate Growth Strategies In Affiliate Marketing And Increase Your Revenue By 40%.
10 tactics to Fuel B2B Affiliate Program Growth.
How to build a strong content marketing strategy that's organic and authentic.
5 Tips To Guide the Customer Journey Using Facebook Ads and The Benefits In Building a Sales Engine.
Understand how to deal with technology and get into the inbox by understanding the Psychology of Spam Filters.
Pricing:
NETWORKING – $499.
NETWORKING PLUS – $599.
VIP – $899.
AFFILIATE – FREE.
Build your online store with ExpandCart to enjoy marketing consultation, 24/7 customer support, and a full marketplace of apps & services tailored to every eCommerce business.

No credit card required and no hidden fees.