Day by day, there is a new update on one of the social media platforms or on all of them and anyone who is working on this growing industry should be updated with all social media updates when it happened.
Hence, through this ExpandCart's new article, we will put a complete listing of the recent and top 20 social media updates, which can help you expand your business, enhance your social media campaigns, and make an unimaginable profit.
And, here are top social media updates that happened last quarter, the ones that you should be updated about as well, to aid you to understand better:
Top 24 Social Media Updates
Social media update #1: "Pinterest Trends" is introduced
Pinterest new tool is finally here to give you the customer insights you have long waited for. The tool will be providing 2 things; the first is the data on the top US search terms for the last year, and the second is showcasing these top search results peaked during the year, giving valuable insights to help inform marketers' campaign planning and budget allocation.
Social media update #2: Facebook adds Suggested Moderator tool in group management
This new tool will help target a potential group moderator for a give Facebook group, this shall be done by listing members of a Facebook group that are fit to become a moderator of the group. The obvious benefit of this is enhancing business relationships with the main advocates of their community which is a great trick to further engage with your community.
Social media update #3: Facebook opens Brand Collabs Manager to include Instagram collaborators
Facebook is opening up the Brand Collabs Manager too to selected Instagram creators to help collaborate and partnership with brands. This will enable those creators to share their insights with brands to help find partners resonating with their audience, which suggests that influencer marketing is flourishing on Instagram.
update #4: YouTube's new feature to automatically crop out copyright claimed elements
As common copyright violations have always been a problem for YouTube creators, YouTube has rolled out the "Assisted trim" feature to automatically crop out an element video based on filed copyright infringement when their content has been used without their permission.
update #5: Snap acquires AI factory for $166 million
Snapchat's parent company has acquired a startup based on AI in Ukraine for $166 million, allowing for a Snapchat video service name Cameos, making an animated selfie that could be used in a video available in a certain template, where 150 templates are currently available to use.
update #6: Tik-Tok hits 1.5 billion downloads
Tik-Tok is not the fourth most downloaded non-gaming app, largely fueled by Indian usage, where it has reached 1.5 billion downloads. With such an announcement, the company also declared 2 new features where you can monetize the app usage by an option to add links into user bios, and eCommerce URLs into uploaded videos, currently available in the US.
update #7: Check out Whale, Facebook new memes app
We all love memes, the ones that are worth a thousand words, that's why Facebook has announced their new Whale app, which is a part of an experimental app division, NPE, and is only being tested in Canada currently. You can use the app with a multitude of tools and templates to create the effect that you need for your photos.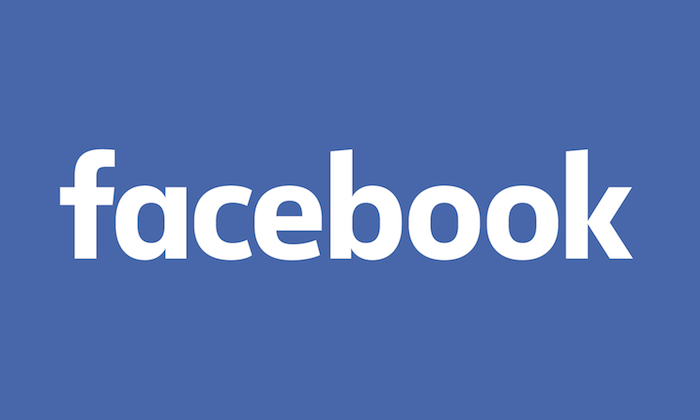 update #8: WhatsApp launches new Business Catalog
With a new milestone achieved, WhatsApp has delved further into the new Business Catalog, where it now allows WhatsApp business users to showcase either their products or services in what appears to be like an in-app digital store, a feature that is currently available in a limited number of countries: US, Brazil, Germany, India, Indonesia, and the UK.
Social media update #9: Facebook dynamic ads get a boost
Dynamic ads have received a new sophisticated push using machine learning to deliver a better targeted specific ad to different users based on their activity or preferences, and this is how it works: It shall include Dynamic Format & Ad Creative to deliver content in different formats based on user's behavior. Furthermore, you get to customize the main text, headline, and description fields, too. Finally, you will have an auto-translating feature to reach out to users in their local language.
Social media update #10: Pinterest is to help you cope with negative emotions
Owing to the big role social media in our lives, Pinterest decided to help, so if for example, you search on Pinterest for terms related to mental health issues, Pinterest will show you content designed to help. Moreover, if someone searches for a term related to self-injury, you will be shown content that is related to work with difficult emotions. This initiative has been developed in collaboration with Stanford Lab for Mental Health Innovation, National Suicide Prevention Lifeline, and Vibrant Emotional Health.
Social media update #11: Facebook is getting a new logo
You will be seeing a new logo, which is more of a watermark for Facebook the corporation (Rather than the social platform), where it shall appear in the login screens of WhatsApp and Instagram, something that is meant to make it clear about the apps owned by Facebook. Such a move was intended to raise more awareness ownership of Facebook for Instagram & WhatsApp.
update #12: Tik-Tok announces a new content-sharing option
TiK-Tok a new software development kit that will allow third-party to share more polished & richer content directly to the platform. Apps like Adobe Premiere Rush and Momento GIF Maker are 2 of the 7 apps that are being supported by the new SDK, something that content creators will love.
update #13: Facebook is limiting the number of ads a page can run
Since Facebook has found that some companies are running too many ads which are hindering performance by not giving the platform enough time to optimize them. Facebook is speculating that such action will affect only a small number of advertisers, which will be rolling-out mid-2020
update #14: New Work Groups launched for Facebook
Facebook has launched "Work Groups" with an aim at helping people connect with their coworkers in a more convenient way. Such an option will be created in a way no different than creating a Facebook group, allowing collaboration in a way that is professional without becoming friends, which allows for good separation between private life and work life.
update #15: Facebook continues with Messenger encryption plans
Facebook has announced that it's planning for further Messenger encryption at the Web Summit conference in Lisbon. Also, Facebook is considering banning new Messenger accounts not linked to an active Facebook profile, which aims at a new phase in protecting user privacy.
To avoid the issue of metric duplication, Facebook's organic impression calculation will be consistent with the paid methodology calculation. As for the gray badges, although they have been around since 2015 and were the only way for small businesses to confirm they are authentic, their ambiguity has been ineffective and Facebook has decided to stick to the blue ones only.
update #16: IGTV "series" is out
Finally, you can now brand your video series with a title and a theme on IGTV, just like on Snapchat, which will allow creators to arrange content and users to easily find content via the playlist. Besides, you can opt-in to get episode notifications from the on-screen tab. If you are a creator, you can choose to create or upload an existing one via the "edit" video option.
update #17: Facebook Search makes it to automatic placement
If you are using automatic placement on Facebook you will find that Search Result ads are now one of the options, the thing that allows your ads to be automatically distributed across general search and Marketplace. Additionally, Facebook has reportedly been running attest to use a new ad placement in the Facebook group tab too, with a limitation that you won't be able to target people based on a specific group.
update #18: Snapchat grows its advertising offering with dynamic ads
You would probably like to check Dynamic adds on Snapchat, with their cool features, which is not just limited to adding a product catalog, but also get access to a variety of templates to help you quickly execute without a design team, so you get to create ads at scale while serving them in real-time, a feature that is currently available in the US only.
update #19: Check the Facebook News Tab out!
In this new customizable tab, a stream of news will be in one place, where it will be curated by a group of editors and have a different section according to topics like business, entertainment, science and technology, health and more, it's noticeable that this feature has been presented to only few thousand users.
Social media update #20: LinkedIn is rolling out enhanced targeting tools
The first is the audience forecasting tool, existing in LinkedIn campaign creation. What is its function exactly? Giving you're a precise overview of your campaign insights with an additional industry breakdown. Besides, you can expand the tab to show more info like the years of experience or company sizes of your audience.
The second one is Boolean targeting. It works in a way where you are given a precise overview of your campaign insights and additional industry breakdown. Also, you get to be able to expand the tab to show info like years of experience or company sizes of your audience.
Social media update #21: Instagram Threads is here
Instagram Threads offers a "persistent connection" with only your close friends, meaning it will provide quicker access to the camera and text messaging to stay in touch with your people. Also, a status and Auto status option will automatically set an emoji as an away message for your best friends. Moreover, Instagram threads will be synced to your close friends' list on the main Instagram app and is editable on both apps.
update #22: Pinterest is offering an academy now
If you are getting started with Pinterest marketing, you can choose from up to nine topics such as Narrative or Creative Strategy to gain access to a tailored lesson with additional tips and tricks. Also, your educational progress can be mapped out with optional notifications so that you can show your boss your progress in such a journey. It's important to note that Pinterest Academy is currently available in a few countries such as the US, Canada, UK, Australia, France, and Germany.
update #23: Throwback Thursday is officially an Instagram feature
Instagram has released a Create mode that is going to help users create stories more easily by grouping various Stories tools in one place and making content repurposing easier. Also, "On This Day" is a feature that is to be introduced acting similar to Facebook Memories
update #24: What's trending on Snapchat?
If you are a regular user of Snapchat and you are wondering about trending topics out there, you can find them in their new monthly 'Snap Chatter' updates.
No credit card required and no hidden fees.